"Can Solar Save Me Money?"
Buying solar panels to generate electricity from the sun used to be too expensive to save you money, but prices have dropped drastically. Plus, tax credits and rebates can save you hundreds of dollars per year off your electric bill, even if your home doesn't get a lot of sunlight. Here's how to find out if "going solar" could save you money:
STEP 1: Determine how much electricity you use monthly. Look at your current power bill and see how many kilowatts you use each month. The bill will show a number in kWh next to the price you paid.
STEP 2: See what tax credits and rebates exist in your area for solar power systems. The Investment Tax Credit, which is a federal credit for homes or businesses that convert to solar before the end of 2016, provides a savings of 30% on a new solar panel system. If your new system costs $15,000, you can receive a credit of $4,500. To find all potential renewable energy incentives, rebates, and credits you can search:
www.dsireusa.org
,
www.energy.gov
, and
www.energystar.gov
.
STEP 3: Calculate how long it would take to break even. See how much you could save at
www.michaelbluejay.com/electricity/solar.html
or by going to
www.FindSolar.com
and click on "Solar Calculator." These solar savings calculators will help you find a "payoff date," when your system will have paid for itself. Remember, you may need to factor in rebates or incentives not calculated by these tools.
STEP 4: Does it make sense for you? According to the National Renewable Energy Laboratory, homes with solar power can sell for up to 17% more. You'll have to see if the value it adds to your home is worth it, or if you'll own your home long enough for solar to payoff.
Another option is to lease – where the solar panels are placed on your home for little or no up-front cost and you can save money immediately on your monthly bill. Keep in mind, partial systems like solar hot water heaters or attic fans also qualify for the federal tax credit.
Feel free to call me re: solar. We are saving money on power all summer with solar.
Regards,
Your Agent,
Annette Bates, GRI
EXIT Realty DTC
303-550-5090
www.annetteshomes.com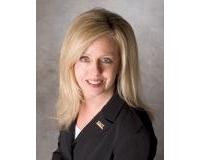 As a Full Time real estate agent for the past 23 years, Sheryll has helped hundreds of home owners in Colorado buy and sell their homes. Sheryll's easy going, no pressure style and her in depth knowl....