Denver
has proven time and time again to be a powerful real estate market. With the constant influx of young professionals seeking quality jobs and growing families all over the front range the time to buy and sell a home is now. Homes of all shapes, sizes, conditions, and prices are selling rapidly while mortgage rates remain low making this a unique time to both buy and sell. Relatively speaking there is no such thing as a buyers and sellers market coexisting, but current market trends show otherwise.
The law of supply and demand tells us that the equilibrium price is at a point where the supply and demand curves meet. Supply, in this case for sale inventory, is relatively low in comparison to normal trends. While demand, in this case individuals wanting to buy homes, is high in comparison. Thanks to this situation home values have risen significantly over the last six months and continue to rise today. Usually when the home prices continue to rise in this fashion we see longer listing times and less homes going under contract, but this has not been the case.
Even though the supply and demand are not at an equilibrium point, homes are still sitting on the market in many cases for less than 30 days, some even 15 days or less. So the question is, how do you sell a home this quickly, as well as how you can purchase a home when they are selling so quickly?
Selling

Selling a home in this market has proven to be relatively easy, but you need to be careful when selecting the winning bid if you receive multiple offers. In some instances we have seen home go under contract and come off the market, only to go back on the market a few weeks later. This is a painful process and can raise red flags to agents showing homes to potential buyers. Agents might often wonder if something was structurally wrong with the property, or if the property didn't appraise.
Avoiding these pitfalls can be relatively easy when working with a quality Realtor. The first step is making sure you choose a Realtor with a strong understanding of the market and your neighborhood. Second, make sure the Realtor conducts a Competitive Market Analysis (CMA) to determine the real time value of your home. A CMA is the only truly reliable way to determine the value of a property and can be used to make the final decision about list price.
To sell quickly, be realistic and aggressive with the listing price. Realtors representing buyers will know when a home is overpriced or when it is priced fairly. Save yourself the time by pricing at a price that can be considered fair by both you and the buyer. Lastly, select quality buyers when looking at competing bids, the highest is always the best. Check for pre-approval or pre-qualification paperwork as well as proposed down payments to ensure you have a quality buyer who is able to get to closing.
Buying

Get pre-approved!! The most important step when attempting to buy a home quickly is to go in prepared and with a bank approval letter in hand. A pre-approval is easy and can usually be done in a day or two if you have all the paperwork available. Getting pre-approved tells a seller that you are serious about buying a home and a bank has stated that they would be willing to give you a loan based on the information they have.
Second, be prepared with earnest money checks and strong offers. Supplying an earnest money check with an offer can be a huge incentive to sellers as well as quality offers. Your Realtor should be able to help advise you on what a quality offer would be depending on the status of the property you are viewing. A strong offer doesn't necessarily have to be a list price, but it should be realistic. The current market is a strong one, and sellers know better than to accept an under valued offer, or they may even have multiple offers to review.
Overall, my best advice to anyone looking to buy or sell a home quickly should consult a Realtor. They will be your greatest asset when going to battle for you and get the best price possible.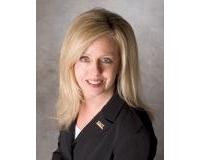 As a Full Time real estate agent for the past 23 years, Sheryll has helped hundreds of home owners in Colorado buy and sell their homes. Sheryll's easy going, no pressure style and her in depth knowl....