Not really something I ever thought about until now...who's buying the homes in the market and at what rate??? Single men, single women, couples, married, unmarried??? This article answers most of these questions and makes for an interesting read:
http://realtormag.realtor.org/daily-news/2016/12/20/woman-power-strikes-housing-market

Castle Rock Real Estate-Stephanie Sawin Realtor. Stephanie Sawin specializes in real estate in Castle Rock, Franktown, Larkspur and surrounding south Denver metro communities. Whether buying or selling, I specialize in a real estate experience tailored specifically to your wants and needs. Please contact me directly via phone or text: Stephanie Sawin 720-306-1492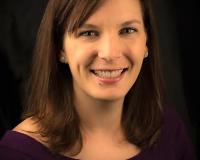 Real Estate Agent, Stephanie Sawin, has been in the sales and hospitality industry for 13 years. She has a Bachelor of Science in Culinary Arts Management along with her real estate license! What do y....