Buying a Home is More Affordable Than Renting in 66% of US Counties
by The KCM Crew on January 25, 2017
According to ATTOM Data Solutions' 2017 Rental Affordability Report, buying a home is more affordable than renting in 354 of the 540 U.S. counties they analyzed.
The report found that "making monthly house payments on a median-priced home — including mortgage, property taxes and insurance — is more affordable than the fair market rent on a three-bedroom property in 354 of the 540 counties analyzed in the report (66 percent)."
For the report, ATTOM Data Solutions compared recently released fair market rent data from the Department of Housing and Urban Development with reported income amounts from the Department of Labor and Statistics to determine the percentage of income that a family would have to spend on their monthly housing cost (rent or mortgage payments).
Rents have been surging faster than home prices in about 37% of the markets measured. Daren Blomquist, Senior Vice President of ATTOM Data Solutions warns that rising interest rates could be the tipping point of affordability:
"While buying continues to be more affordable than renting in the majority of U.S. markets, that equation could change quickly if mortgage rates keep rising in 2017. In that scenario, renters who have not yet made the leap to homeownership will find it even more difficult to make that leap this year."
Bottom Line
Rents will continue to rise and mortgage interest rates are still at historic lows. Before you sign or renew your next lease, Contact me, Karen Jonas Bonbright with EXIT Realty DTC, 303-859-1220, I can help you determine if you are able to buy a home of your own and lock in your monthly housing expense. I can help you find the home of your dreams and guide you to find the mortgage to fit your budget too!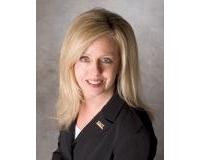 As a Full Time real estate agent for the past 23 years, Sheryll has helped hundreds of home owners in Colorado buy and sell their homes. Sheryll's easy going, no pressure style and her in depth knowl....