My lease is up in 2 months, oh no! How much is my rent going up? I have put buying a home off now for months... Where is my Realtor? Does he/she work this time of year? The answer is a resounding yes! Your Realtor works year-round, winter home buyer! Get out of that apartment and down here to my office or online to my web page. Let's talk about what you want. Let's frame your vision. We can meet with a lender and see where you stand with your credit, income, down-payment options, grant possibilities, etc. It isn't an unreachable dream! You can own your own home. Or you can at least start down that path and set some goals for your dream and put that vision in your near sights! When you learn which steps to take, you create the path!
Don't spend one more year paying someone else's mortgage! It's time to create some security for yourself. Owning your own piece of earth is not only possible, it's within reach. Do you have pets that would like some space to roam in and call home? Do you like to garden? Entertain outdoors? Host family gatherings? Decorate for the holidays? These are all possibilities when you have your own space. No answering to a "landlord", no being dictated to on what you can and cannot do with your space! Do you like to remodel? Paint? Work on your Harley? Change the oil on your own car inside of a garage and not out in the freezing cold?
It's time. Say yes to home ownership today! Let's talk. :-)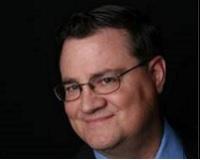 13 years Experiance with sales involving all types of buyers and sellers needs. Single family home, town-home or condos no matter the need or location through out the greater Denver area and all surro....