Are you still looking for a home to buy after a long summer of missed opportunities? Well that is working in your advantage. Prices in the
Denver
Market, and this includes all surrounding communities and cities;
Aurora
,
Thornton
,
Lakewood
, etc... have gone up over 30% in the past three years. You can look for that to continue in the next 12 months to increase another 5% to 7%. This is one reason you want to continue to buy a home this winter and not wait to next spring. You can save thousands of dollars by buying a home in the winter while other home buyers are not in the market.
With less home buyers in the home market you can compete against less offers on a home you are interested. You will save in the offer purchase price accepted by a seller who knows he or she has less offers on their home. Sellers are more interested in offers hat where not so interesting in the summer or warmer weather. Sellers are more likely to make more repairs for a buyer in the winter too. This again will save you thousands. Remember the perfect home is what you make it. So a home that is almost what you are looking for can be what you are looking for with some repairs the seller may make for you to buy to buy their home. Saving you thousands again.
Buying a home in the winter can save you that 5% to 7% expected to increase our home market values in the next 12 months. Then you save money with repairs negotiated to have the seller to make for you. There is another part to buying a home in the winter and that is interest rates. These too are expected to go up. Rates in the 4% now are going to go up. Without going into a economics position and what you believe or not believe rates and the "FEDS" will do to our economy everyone knows 4% in LOW. So waiting to next year I believe will costs you thousands for sure. Now that guy you work with may think different and you can believe that guy who is not in Real Estate or a Realtor. Your call, smart buyers have purchased this year and the last 3 years making money and saving money.
Now plan to stay in the home market this winter and save your family thousands of dollars, have a reduced monthly mortgage payment. Use the 3 things we just went over. 1) Buying in the winter stays a head of value increases coming in the next 12 months of 5% to 7%. saving you thousands. 2) Take advantage of less buyers in the winter home market and compete against less offers. Using the reduced amount of buyers in the market to get a seller to make more repairs for you saving money. 3) Stay a head of expected interest rates to increase, saving you thousands. You will enjoy searching for your home this winter knowing you can really make a great home purchase and not pay as much as the buyers who wait. Buy your home and start enjoying home ownership and saving money.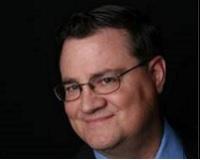 13 years Experiance with sales involving all types of buyers and sellers needs. Single family home, town-home or condos no matter the need or location through out the greater Denver area and all surro....