By: Ashlyn Frederick
I recently read an article titled, "Succession Strategies for Building Generational Strengths", By James Gambone. I believe this article can be related to any of today's work places. The reason is because we live in a society where having businesses that are generationally diverse is very important. Its is important because each generation offers different strengths.
The article states " By having a team made up of older and younger leaders, natural opportunities presented themselves and future leaders learned leadership by doing-not by talking about. The older leaders were able to share failure and success stories with younger team members and this created an atmosphere for risk taking and learning from mistakes." Not only can older generations provide guidance to younger generations, but younger generations can bring innovative and new ideas to the table to help businesses grow, such as using social media to promote their business.
Another thing that stood out to me in the article was how the business man in this story treated his employees. The article says, "He not only invested time mentoring his son, but he treated other, younger key employees as if they were also members of his own personal family." To treat employees with this amount of respect I believe is incredibly important. It will build up the younger generations to be great leaders and eventually take over businesses. This allows for open communication, a positive work environment, and successful learning for both generations. As someone who is young and just starting a career path this is the type of working environment that can help me achieve my goals.
EXIT realty in Denver is certainly this type of business and environment. They are accepting of both generations, new and innovative ideas, and the older generation is great at mentoring and guiding the younger generation.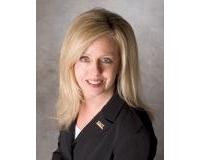 As a Full Time real estate agent for the past 23 years, Sheryll has helped hundreds of home owners in Colorado buy and sell their homes. Sheryll's easy going, no pressure style and her in depth knowl....