Denver Post 1/1/15
By: Austin Briggs
An agreement almost two decades ago that gave the go-ahead for Lakewood to annex sections of the Denver West corridor to create a regional shopping and entertainment destination is paying dividends.
Fueled by the additions of Colorado Mills shopping mall, the Denver West Village and the Promenade, the 1,000-acre Denver West area — encompassing apartments, commercial uses and home to the National Renewable Energy Laboratory — now generates roughly $100 million annually in tax revenue and employs more than 9,100 workers.
Recent sales of buildings at the Promenade pulled in record prices and a separate sale of the 22-building Denver West Office Park at 1546 Cole Blvd. for $104 million have helped define the westside commercial real estate market.
All told, six Promenade buildings next to Colorado Mills — housing Verizon Wireless, Five Guys Burgers and Fries, Panera Bread, U.S. Bank, Native Food and Pacific Dental among other businesses — sold to six different buyers for a combined $27.2 million.
Alberta Development Partners demolished the long-standing Stevinson Chevrolet dealership and finished construction last year on the nine-building, $19-million Promenade project.
The Verizon Building topped the list at $694 per square foot on a $4.5 million sale, with the U.S. Bank building sixth at $470 a square foot on another $4.5 million sale.
"One thing we've been doing for 40 years now is creating scarcity with tenant selection and concentrating retail in certain areas and not spreading them all over," said longtime westside developer Greg Stevinson. "Certainly west of I-25, they reached the top of the market" in sales price.
Tight vacancy rates across metro Denver combined with a great line-up of freshly minted tenants in new buildings in a geographically constrained area helped fuel the high numbers, said Tom Ethington, a senior adviser with Pinnacle Real Estate, which helped facilitate the Promenade deals.
"It also speaks to a lack of construction going on across Denver; in general, it's been tough to get builds done," Ethington said. "A built product like the Promenade is pretty invaluable, and it's also getting harder to find large, regional market mall anchors anymore."
The Denver West Office Park was sold to New York-based HighBrook Investment Management through Connexion Asset Group.
"I think (HighBrook) came in and looked hard at the area; they were sold on Denver, sold on Jeffco and liked the fact they could basically capture a large chunk of the west Denver office market with one purchase," Stevinson said.
HighBrook plans landscape improvements, lobby renovations, roof replacements, new signage and exterior painting at the 1.44-million-square-foot office park that is showing signs of wear and tear after nearly 40 years of use.
David Hart, a managing director for Denver-based commercial real estate firm Newmark Grubb Knight Frank, said the market for office space on the west side lags behind the rest of Denver. That doesn't change the fact the area offers great amenities like a diverse housing stock with picks from Denver, Genesee and Boulder that can help draw companies looking to relocate.
"It's an enviable position HighBrook is in," Hart said. "It would be hard for them not to do well on the basis they acquired those buildings for."
Work is not done in the area, Stevinson added, with a Red Robin, a Starbucks, a Nissan Dealership and a 250-unit apartment building slated for construction in 2015.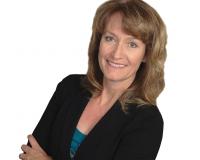 My name is RaNae Urso and I specialize in residential sales and buyer representation in the Denver Metro area. I have been in the real estate business over 14 years of my 30 years in Colorado. I enjo....