Denver might not be known as the City of Love but at a Mile High, Denver residents have been known to love amorousness just like any other city. From first dates to engagement spots, anniversary dinners to milestone celebrations, here are Top Ten Romantic Spots of Denver:
1.
Clock Tower on the 16th Street. Time stands still at the most romantic spot in Denver, the D & F Clock Tower on 16th Street. From a perfect spot for that all-important question "will you marry me?," to the wedding ceremony itself; for a special anniversary dinner or spectacular family celebration, the Clock Tower was Denver's first skyscraper and remains the premier romantic location in the Mile High City.


2. Peaks Lounge at Hyatt Regency. On the 27th floor of the Hyatt Regency Colorado Convention Center is the stunning Peaks Lounge. High above the city with phenomenal views, this pinnacle lounge is the peak of perfection affording award-winning service and breathtaking views for a romantic evening out in the city. From sunset to late night, the ambiance is perfect for a first date or a relaxing getaway in the heart of Downtown Denver.

3. Monet Deck Café at Botanic Gardens. Whether bringing your own bottle of favorite wine or enjoying the offerings of the gardens, the Monet Deck Café at the Botanic Gardens is definitely a romantic spot of Denver. With twinkle lights in the tree canopy above the elevated deck, Mother Nature lends her hand in romance with the serene view of the Monet Water Lily Garden.
4
. Couples Massage Room at Ritz-Carlton, Denver. The only Five Diamond property in Denver, the spa is not to be missed at Ritz-Carlton, Denver. The Couples Massage Room is a sanctuary of the city, affording A-list services, beautifully appointed rooms, and a cozy hideaway from the hustle and bustle of the city.

5. Rooftop Deck at Linger. Mortuary-turned-eatery Linger holds claim to one of the best views in Denver. Overlooking the city from the Highlands Neighborhood, the unique and funky culinary establishment doesn't skimp on views or cuisine. A perfect date night or occasion celebration, Linger's rooftop is one of the newest romantic spots and not to be missed.
6.
Garden Patio at Bistro Vendome. Larimer Square is home to the romantic courtyard location of Bistro Vendome. Noted for its superb French bistro fare, both the outdoor and indoor dining areas are charming. From the sparkling lights to the breezeway entrance, the romance is palatable in the air. An exceptional dining option for an anniversary or special occasion, the ambiance coupled with some of the best service and fine dining in Denver create a picturesque and enchanting Denver romantic spot.
7.
Dive Lounge at Downtown Aquarium. With the only thing missing in Denver being an ocean, the deep blue sea is closer than you think. Downtown Aquarium's Dive Lounge affords that ocean fix while mixing up fun cocktails and affording tranquil sea life to drift by your table. The aquatic ambiance coupled with the unique fare, themed décor, and exceptional collection of fish and friends make for a remarkably romantic evening under the sea.
8.
Afternoon Tea at The Brown Palace. The Brown Palace is steeped in a rich history since its opening in 1892. From delicate finger sandwiches to artfully crafted tea pastries and live melodic piano or harp music, the ambiance will take you back to a more civilized time while enjoying tea at the Brown Palace Hotel and Spa where the service is as sparkling as the polished silver and beautiful crystal suited to dazzle your date.
9.
Anschutz Family Sky Terrace at the Denver Museum. Stunning views of City Park and the Denver skyline make for one of the most romantic spots in Denver. Perfect for weddings and receptions, the open-air terrace frames Denver's skyscrapers with the majestic Rocky Mountains.
10.
Barolo Grill is a stunning restaurant that's simultaneously sexy and sophisticated, making it an excellent date spot for newly hinged couples and those of you who've been married much longer than you care to admit. And then there's the lovely fireplace that warms a table for two, a terrific wine list, an unfaltering staff and a chef who's firing on all four cylinders.
Denver Co Real Estate- Luba Jeltov

I specialize in Denver Colorado and surrounding communities of metro Denver area. If you are selling your home I will make sure you get TOP dollar. If you are looking to purchase a home I will make sure that you get the best deal possible. Please contact me directly via phone or text at 303-817-6818.
Luba Jeltov
Exit Realty Cherry Creek
Direct: 303-817-6818

Email: luba@exitrealtycherrycreek.com
www.lubasellsdenver.com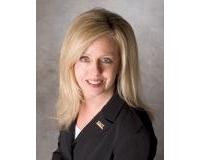 As a Full Time real estate agent for the past 23 years, Sheryll has helped hundreds of home owners in Colorado buy and sell their homes. Sheryll's easy going, no pressure style and her in depth knowl....