It's getting to be more and more interesting to home buyers in the Denver area to look at the Colorado Springs area for their next home purchase. Or their first home purchase should that be the case. Home buyers are finding homes harder and harder to find in Denver and the surrounding communities. Aurora to Arvada, over to Thornton, back down to Lakewood. No matter as you crisscross over the Denver Metro all housing is expensive. Any family paying rent is paying to much and it is going up again this year in 2016 another 4-5%, so budget. Other families looking to buy are looking outside of the "Box" or in this case the Denver Housing Market.
Colorado Springs Homes do offer much less expensive homes, how much depends on the area too and lots of other factors of coarse. The big idea is even can a buyer make the move to the Colorado Springs area? They will first have to get past the family, will the family make the move. Can you have the schools changed, this is going to be a big change and there will be a family talk about the move. Then there is a drive, will you and anyone else have to make a long drive to work possible. There could be cost. Right now fuel costs are low, but not long ago fuel costs were pretty high. If you are saving $50,000 to 100,000 in the purchase of a home you may not care about the fuel cost.
Will there be transfer of any jobs, job transfers have been easy for some who work from home. Others have been able to trans fer with companies large in both Denver and the Colorado Springs area. Others have made transfers in the Denver area that are closer to the Springs area to shorten the drive, but are still in Denver. When there is great savings home buyers find ways to buy their home at the best price they can. Rent continues to be just to much to pay and the drive is worth the ride. Some home buyer work while the drive talking on speaker phone.
Call me today and I'll help you find a home in Colorado Springs. I've helped families leave the Denver area selling a home taking their equity to Colorado Springs to buy a home saving $10,000's and LOL the whole time. They were so disappointed with what was not available in the Denver market and so glad I showed them the Colorado Springs area. Take a look yourself. #303-929-1830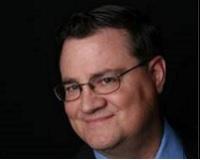 13 years Experiance with sales involving all types of buyers and sellers needs. Single family home, town-home or condos no matter the need or location through out the greater Denver area and all surro....