Before Buying a House, Make Sure Your Finances Are In Order
AUTHOR:
TANNER SCHWIEN
Before you jump into
looking for a house
, make sure you have all of your finances in order and determine your price range.
Keep track off how much money you are making and spending each month. Account for all costs including rent, groceries, utilities, student loans, vehicle costs, etc. Determine how much you have left over each month. If needed, figure out where you are spending too much money and where you can cut costs. Consider saving excess money each month until you have enough for your down payment.
Know your credit score. In order to get a loan you will most likely need a minimum credit score of 600. The higher your score, the more favorable interest rate you will likely be able to obtain. Knowing your score, and fixing and credit issues before getting too excited about buying a house is a must.
Pay-off debts. If you come across an issue on your credit report that is keeping you from securing financing for a home, taking care of the issue quickly will help you get a loan. If you have too much debt, it may keep lenders from approving a new loan.
Get pre-qualified. After you know your credit situation is in order, you can talk with a lender about how much mortgage you can afford. This will give a rough estimate of what price range you should consider.
Pre-approval. Once you are ready to start looking for a home, you will want to get pre-approved for a loan. This amount may differ from the pre-qualified amount, and will be a more accurate representation of just how much house you can afford. This will also help speed things along once you find the right house to put an offer on.
Depending on your current situation with you fianances, getting everything in order may take some time, but it will help make sure buying is a smooth process when the time comes. You will be glad you saved yourself the headache by sorting out your finances first.

RECENT BLOGS
The Kitchen...During parties, get-togethers, Thanksgiving, and basically every other time of year, everyone always seems to gravitate to the kitchen. If this is true for you...

Buying a home is one of the biggest financial commitments most of us will ever make. According to the...

Your parents did it. Your friends are doing it. But how do you know if you're ready to buy a home? The decision to become a homeowner is a personal one that must be based on your life situation and finances. Ask yourself these six question...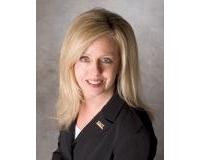 As a Full Time real estate agent for the past 23 years, Sheryll has helped hundreds of home owners in Colorado buy and sell their homes. Sheryll's easy going, no pressure style and her in depth knowl....