Be The Best Buyer You Can Be
At this moment in Douglas County, as well as the rest of the Denver Metro Area, real estate is at a premium. If you are selling a home, now is the time to maximize your opportunities in your homes' equity.
If you think you are ready to buy a home, you may be feeling discouraged and thinking that you don't stand a chance in getting a property that you want to call home. Don't get discouraged…there is always a way to get the home of your dreams.
Potential new home buyers are always asking me what they can do to set themselves apart from the dozens of others that want to make an offer on the same exact home. There are several things that a new home buyer can do to be moved to the head of the line of offers.
The absolute most vital thing for a new home buyer to do it to become pre-approved (not "pre-qualified") by a professional Mortgage Loan Originator.
A pre-qualification is simply telling a mortgage professional about your finances and employment and based on what you tell them, they determine what you your purchase price could be.
Being pre-approved means that you have actually completed a loan application, submitted all necessary documents to a lender and most importantly, the lender has run this information through a system called Desktop Underwriter or DU. This ultimately results in a "pre-approval letter" that I as your REALTOR will present along with your strong offer to a listing agent.
By starting early on your financing you will have time to address any items on your credit that you may not have been aware of or thought you had already taken care of. The better your credit score, the better your purchasing power. Don't let credit issues hold you back from homeownership…these issues ARE NOT FATAL.
The other key to getting your offer to stand out above the crowd is to have an aggressive REALTOR on your side that is diplomatic, knowledgable, and knows how to negotiate on your behalf to get you the home you want at the price you want.
It's not a difficult process but these two areas are the keys to realizing the dream of homeownership.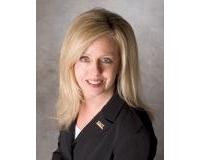 As a Full Time real estate agent for the past 23 years, Sheryll has helped hundreds of home owners in Colorado buy and sell their homes. Sheryll's easy going, no pressure style and her in depth knowl....