Regardless of market conditions, it is important for home buyers to understand the basic steps in buying a home. However, with the current market in Denver where there are multiple offers, sometimes over asking price, it is imperative that buyers are informed or they may lose out on their dream home. Are you looking at buying a home and feel lost? Follow these steps.
1. In the current market, start by researching and finding a lender. Consider discussing your particulars with multiple lenders as it is worth the effort to shop around for rates and programs offered by each. Saving even 1/8 of a percent on your loan or finding out about a program you may qualify for is worth the extra hours to shop around. Once you have a lender, get pre-approved for your loan. You will need this documentation to strengthen your offer.
2. Find a buyer's agent. In almost all cases, agents are paid by the seller. As a buyer, you want to be represented by a buyer's agent in Colorado, who represents your interests in the deal. Often those buyers who are unfamiliar with the process will call the listing agent for information or to see the property. What they don't realize is that the listing agent represents the seller and is solely interested in getting the best deal for the seller. There are numerous qualities of a good buyers agent, so discuss what you seek and have them tell you what they will do for you.
3. Visit properties. Your agent should set you up on some searches based on the criteria you are interested. Take the time to review these daily or at least multiple times a week. Become familiar with what you can get in your price range, so that you aren't disappointed by unrealistic expectations and wasting your time. Visit properties you are interested in.
4. Make sure you have enough earnest money available. Earnest money holds your contract when you put in an offer. Typically it is about 1% of the asking price, but can vary tremendously. You need to have ready access and proof of this money when putting in an offer.
5. Once you find your home, have your agent check on comparable sales and comparable active listings. Arrive together at a good offer price. Talk to your agent about contingencies and the other components of the contract to buy and sell and how your offer can be made to look the strongest. At this point, you need your earnest money and pre-approval letter. Even better, you may have started the actual loan approval process. The further along -- the better.
Following these simple steps will assure you a better chance of getting your offer accepted and feeling comfortable that you are getting the best deal and saving money. Once your offer is accepted, there are many details to pay attention to until the closing. That will be for another post. Be confident in your house buying -- educate yourself and ask questions!
Denver Colorado area real estate
--
Darrick Kizlyk
-- Realtor at EXIT Realty
Denver
Tech Center. Darrick Kizlyk is your relocation expert using his training in education, geography, and real estate for
Denver
, Colorado Springs, and the southern bedroom communities of
Parker
,
Castle Rock
, and Monument. Call me for all your sales needs or let me get you into the house of your dreams!
Darrick Kizlyk
719-360-3935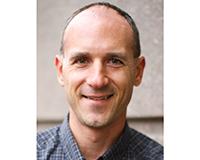 With 12 years in public education as a teacher and 3 years as a Realtor, I bring that background to help educate home buyers and sellers along the Front Range from Denver to Colorado Springs and up th....