If you have been following my blog, which you should because most days it's very interesting, you will know that baby number 4 is almost here! So, of course this article about nitrous oxide caught my attention. I'm not sure if it's for me, and unfortunately I won't be delivering in Castle Rock. Even as a mother of 3 I still like to educate myself with different methods and ideas for labor pain management. The more options the merrier me!
http://castlerocknewspress.net/stories/Nitrous-oxide-for-childbirth-comes-to-Castle-Rock,234473?

Castle Rock Real Estate-Stephanie Sawin Realtor. Stephanie Sawin specializes in real estate in Castle Rock, Franktown, Larkspur and surrounding south Denver metro communities. Whether buying or selling, I specialize in a real estate experience tailored specifically to your wants and needs. Please contact me directly via phone or text: Stephanie Sawin 720-306-1492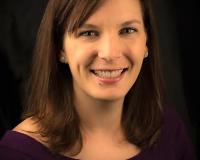 Real Estate Agent, Stephanie Sawin, has been in the sales and hospitality industry for 13 years. She has a Bachelor of Science in Culinary Arts Management along with her real estate license! What do y....