Approximately 85 percent of home sellers use a real estate professional to sell their homes. But did you know that buyers who are represented are also more likely to have a successful transaction? Getting a purchase closed in today's market is complex. Buyers face many more hurdles including stricter financing and a confusing marketplace of listed homes, for-sale-by-owner homes, foreclosures and short sales. Your area may be in a buyer's market with lots of inventory available and falling prices, or you may be in a seller's market with homes selling out from under you before you can write an offer. Either way, you'll be better off navigating the market with an experienced guide.
A good real estate professional understands the current market. He or she has house-by-house neighborhood experience and help you obtain the right house at the best price and terms. Professionals share their knowledge of homes coming on to the market, through the multiple listings service and through networking. You can search for homes online, but do you know about the homes coming onto the market? Your real estate professional will tell others about you to make sure you learn about upcoming homes for sale before they hit the online sites. Many homes are bought and sold this way, without a sign ever going into the yard.
Here are some tips on how to work with your own agent: If you want great service, show appreciation and commitment. Get prequalified with a lender by sharing your financial records so you know exactly how much home you can buy. Work with only one agent. If it's customary in your area, sign a buyer's representation agreement. Stay in contact. If you want to look at open houses or builder homes, invite your agent to come along. If she's not available, show your loyalty by telling the salespeople you meet that you are already represented. Don't hide pertinent information from your agent, or she will be in the dark about key issues that could impact your transaction negatively. Once you find the house you want, the work really begins. You'll need help navigating negotiations, loan approval, seller's disclosures, inspections, repairs, and much more. Your agent will share your risk, and will make sure you go into any home purchase with your eyes wide open. Take advantage of the greatest homebuying resource available - a real estate professional.
Search for your home now
Denver Colorado Realtor-
Linda Nelson
L
inda
is a motivated Realtor specializing with investors and new home buyers located in the following areas;
Aurora
Castle Rock
Centennial
Denver
Highlands Ranch
Littleton
Parker
Westminster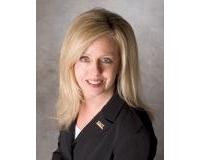 As a Full Time real estate agent for the past 23 years, Sheryll has helped hundreds of home owners in Colorado buy and sell their homes. Sheryll's easy going, no pressure style and her in depth knowl....