Shopping online or paying bills with your mobile device is convenient, but how can you make sure your financial data is secure? Here's how to safeguard your bank account information:
Be cautious with free Wi-Fi access points. Don't use your phone over a public Wi-Fi network when handling financial matters. If it can't wait, create your own hotspot on your phone. Check with your mobile service provider to see how to enable a hotspot.

Use your bank's mobile app. Your bank has the proper security settings for their smartphone applications. You can set up your bill pay options online using yur home computer, and then use your mobile phone in the future to pay instantly.

Use trusted vendors for all apps. Only download applications, even those not related to paying bills or shopping online, from well-known vendors such as Apple or Google. Hackers may have infected other apps with a program to steal your information.

If you suspect your identity was stolen, report the issue right away. The Electronic Fund Transfer Act protects your mobile payments but there are limits. Within two days, you're likely to be completely covered, but after that your liability may increase.

MORE TIPS:
NEVER PURCHASE THESE ITEMS AT GROCERY STORES--
Pre-packaged spices. Often you can buy these in bulk from health or ethnic food stores, get just the amount you need for half the cost.

Bottled salad dressing. Try making yur own dressing with pre-mix packages found in the same aisle, or one with oil and vinegar.

Pre-paid credit cards. These are the gift cards with a credit card logo that take a big chunk for fees (it can be up to $5 or more per card). You can buy a gift card from a store or restaurant directly and save.

Batteries. You might be tempted to grab a pack as you're checking out, but buying at bulk stores can save you up to 70%.

Are you interested in other tips, like how to save when buying or selling a home? Or how to obtain more money from the sale of your home? Ask me, Annette Bates at EXIT Realty DTC, 303-550-5089.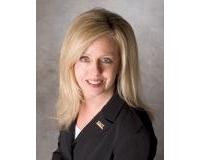 As a Full Time real estate agent for the past 23 years, Sheryll has helped hundreds of home owners in Colorado buy and sell their homes. Sheryll's easy going, no pressure style and her in depth knowl....