Denver Metro's average home price has been holding steady just above the $300k mark. For the past 3 months the average 'sold price' has been hovering at $304,000. Median prices have also been steady at $250,000.
The $55,000 difference between average and median home prices means that, while 'average' prices are more influenced by many expensive home sales, the vast majority of houses selling are much closer to the mid-250's range (the median).Last month, the number of total active listings fell. But, our supply of homes actually rose. This occurred because sales dropped more than active listings did, which pushed the ratio of houses available for sale, slightly higher. Those numbers were anticipated though, given the holiday season in full swing and the recent increases in interest rates.
During December homes for sale spent a little more time on the market compared to last month, 48 days on average. As we head into the new year, anticipate increasing sales and declining market inventories till Spring.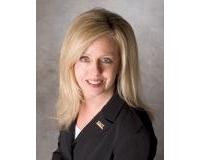 As a Full Time real estate agent for the past 23 years, Sheryll has helped hundreds of home owners in Colorado buy and sell their homes. Sheryll's easy going, no pressure style and her in depth knowl....