Arvada, Colorado started out as the location of Colorado'sfirst gold discoveryin June of 1850 and then to a tiny farming town. Now, it has bloomed intobeautiful, bustling and in-demand city. Over the last 10 years, Arvada hasexperienced amazing growth as a community. From retail development to housing,the area has become a desirable place to live; with, close mountain access andonly a short drive to downtown, top rated schools and the nostalgia of OldeTown Arvada, there is really a variety of things available at your fingertips!If you're thinking of moving to the Arvada area, you won't be disappointed.Through recession, the home values have stayed stable and now the home valuescontinue to rise! Whether you are looking for a forever home an investment homeor a starter home you can be sure you will get the most for your money in this area! Come join us for some great family friendly activities and check out thisbeautiful city for yourself! Click the links below for more info on our familyfriendly and fun events for July and August!
Born and raised in Arvada, I know the beauty of this city and will get you in the right home! As always, if you are interested in buying or selling, I am here to answer all your questions, walk you step by stepthrough the real estate process and make sure you're taken care of, every stepof the way!

Robin Kuntz
Broker Associate/REALTOR
EXIT Realty Cherry Creek
303-902-4393
robin@exitrealtycherrycreek.com
www.robinkuntzhomes.com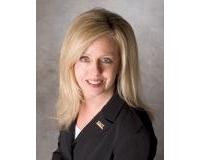 As a Full Time real estate agent for the past 23 years, Sheryll has helped hundreds of home owners in Colorado buy and sell their homes. Sheryll's easy going, no pressure style and her in depth knowl....