So, my situation is kind of unique. I grew up mostly in Nevada where until very recently there were never any professional sports teams. When I moved to Colorado 6 years ago I was super excited to be able to have not only one professional sports team, but multiple to follow and support. I can proudly say that I am a Broncos fan and plan on being a Broncos fan until the day that I die! The following article has some fun facts about the Broncos to help get you in the football mood. Football seasons greetings! Go Broncos!
http://http://mentalfloss.com/article/74718/21-super-facts-about-denver-broncos

Castle Rock Real Estate-Stephanie Sawin Realtor. Stephanie Sawin specializes in real estate in Castle Rock, Franktown, Larkspur and surrounding south Denver metro communities. Whether buying or selling, I specialize in a real estate experience tailored specifically to your wants and needs. Please contact me directly via phone or text: Stephanie Sawin 720-306-1492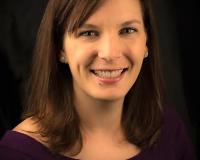 Real Estate Agent, Stephanie Sawin, has been in the sales and hospitality industry for 13 years. She has a Bachelor of Science in Culinary Arts Management along with her real estate license! What do y....