The federal reserve recently raised interest rates, and if you have an Adjustable Rate Mortgage (ARM), it may be a good time to consider refinancing your home. There's no one-size-fits-all answer to whether your should refinance, so here are a few of the main considerations.
How long does your introductory rate last?
Most ARMs have a fixed rate for the beginning of the mortgage. This is an introductory period (usually 3-10 years) when your rate will remain constant before it can be adjusted. If you have several years left in your introductory period, you can monitor interest rates for a while before making a decision. But if the intro rate is ending soon, it's a great time to explore refinancing at a fixed rate.
How long are you staying?
If you plan to sell your home soon - especially if you're still on a fixed introductory rate - there's not much motivation to refinance. But if you'll be at your home indefinitely, you should consider your refinancing options. You could eliminate the stress of not knowing what your future mortgage rate and payments will be.
What's your loan balance?
The change in your mortgage payment will of course be determined in part by your remaining balance. If you owe $100,000 - $200,000, a new interest rate may not greatly affect your monthly payment. On the other hand, if you owe $500,000, a change in interest rate could lead to a much higher payment.
Other factors
The previous items are just a few of the factors that should go into a decision about refinancing. Changes in income and your current credit score should also be considered, so be sure to weigh your options and make an educated decision.
Call me to learn more about the real estate process, the state of your local market and to help you buy or sell a home. I'm always happy to answer any and all questions. To determine the value of your home click here or call / text Ray Sage at (720) 933-4729 for your complementary home valuation.
Ray Sage, REALTOR
(720) 933-4729
www.DenverRealEstateByRay.com

Thinking of selling your home? CLICK HERE for an instant valuation of your home - FREE!
Thinking of buying a new home? Click to start your new home search: Aurora, Denver, Highlands Ranch, Littleton, Lone Tree, Englewood, Castle Rock, Golden, Lakewood, Thornton, Westminster, Parker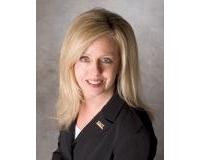 As a Full Time real estate agent for the past 23 years, Sheryll has helped hundreds of home owners in Colorado buy and sell their homes. Sheryll's easy going, no pressure style and her in depth knowl....