I remember the days of buying my first home...it was freaking hard! Not to worry it's not impossible and with the right support (aka me and a great lender) it can be done! It's time to take that first step into adult hood and buy your first home. Take a look at these tips (#3 is my favorite), absorb them, take them to heart, and let's get started!
http://www.housingwire.com/articles/34238-tips-for-first-time-homebuyers

Castle Rock Real Estate-Stephanie Sawin Realtor. Stephanie Sawin specializes in real estate in Castle Rock, Franktown, Larkspur and surrounding south Denver metro communities. Whether buying or selling, I specialize in a real estate experience tailored specifically to your wants and needs. Please contact me directly via phone or text: Stephanie Sawin 720-306-1492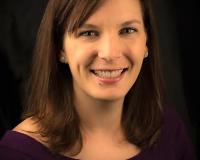 Real Estate Agent, Stephanie Sawin, has been in the sales and hospitality industry for 13 years. She has a Bachelor of Science in Culinary Arts Management along with her real estate license! What do y....