TRAFFIC IMPACTS
MONDAY: Drivers should expect a continuous reduction in the traffic lanes on southbound I-25 beginning at 8 p.m. as they approach Arapahoe Road. Atmidnight, I-25 will be reduced to a single lane through the interchange. All lanes reopen at 5:30 a.m. Tuesday.
REMAINDER OF WEEK/NEXT SEVERAL MONTHS: Drivers should anticipate various lane closures on northbound and southbound I-25 approaching the interchange and ramp closures to and from Arapahoe Road. Work hours are 8 p.m. to 5:30 a.m., Sunday through Thursday. Lane closures also may be in place on eastbound and westbound Arapahoe Road between Dayton Street and Syracuse Way/Spruce Street from 7 p.m. to 5:30 a.m., Sunday through Thursday.
In addition, ongoing sidewalk closures on the north and south side of Arapahoe Road will be needed to accommodate lane realignments; one pedestrian access route will be open at all times. Work on re-routing the frontage road in the northeast quadrant of the interchange will begin later this month, as well as a closure of Boston Street for a utility relocation (one direction will remain open). Business access may be temporarily altered at times but will be maintained.
Signed detours will be in place when road or ramp closures are required.
Typical DAYTIME Lane Configuration during Construction:
Five through lanes on northbound and southbound I-25

Three through lanes on Arapahoe Road

Single left turn lanes on Arapahoe Road and Yosemite Street
Kraemer North America of Castle Rock, CO. is the prime contractor for the project.
The project team reminds motorists to allow extra time for your commute, adhere to speed reductions on I-25 and Arapahoe Road and avoid distractions. Alternate routes are advised. Watch for weekly construction update emails with the most up-to-date information regarding traffic impacts.
Project Information: This $66 million Responsible Acceleration of Maintenance (RAMP) Project includes building an additional lane along westbound Arapahoe Road from Yosemite Street to Greenwood Plaza Boulevard, providing three left turn lanes from the I-25 off-ramps, realigning the frontage road in the northeast quadrant of the interchange, building noise walls near the Arapahoe Road and Yosemite Street intersection and widening Yosemite Street from Yosemite Circle on the north to Xanthia Street on the south. This project is designed to reduce congestion and improve traffic operations and safety. Substantial completion is slated for summer 2018.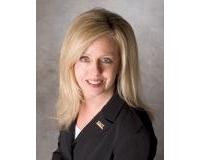 As a Full Time real estate agent for the past 23 years, Sheryll has helped hundreds of home owners in Colorado buy and sell their homes. Sheryll's easy going, no pressure style and her in depth knowl....