Investing in real estate has advantages and disadvantages, and each investor must decide if his or her investment is appropriate. While federal taxes are very important in determining if the property is a good investment, much more important factors are current economy and timing. A good property purchased during a bad economy and at the wrong time can result in significant losses verses gains to the investor. At the same time, it is important to understand that a rapidly appreciating real estate market can make even minimal real estate properties show acceptable returns.
Advantages of Investing in Real Estate include leverage, good return, shelter from federal income taxes, and personal control of the asset. The first one, leverage, is when other people's money is used to increase investor's return. The investment can be made with twenty five percent down payment and even less. As for good returns, then most of investors who are very careful and smart about where they are investing, achieve excellent returns which often exceed 20 percent.

Most investment opportunities require that the investor pay taxes on all current income (dividends). Real Estate investments often produce tax-free cash flow. This allows the investor to avoid paying taxes on the cash flow until the property is sold. As for personal control of the asset, then the purchase of real estate gives an investor much more control over the investment's operation and management. Even if the investor hires a property manager, the manager is still under investor's control.

Disadvantages of investing in real estate include management time, high capital requirements, poor liquidity, personal stress and high risks. The amount of time required to manage the property might not be for every investor. The investor in this case must find a higher return on his or her investment to compensate for the time. Also, the investor needs substantial funds to purchase the property and usually should save funds for renovations when required to cover for expenses. As for poor liquidity, the investor should understand that in bad economy it might take a year or so to sell the property if needed. Of course it is very stressful and extremely risky. To overcome financial stress, investors must analyze a property very carefully before purchasing it.
Denver Co Real Estate
- Luba Jeltov Realtor I specialize in Denver Colorado and surrounding communities of metro Denver area. If you are selling your home I will make sure you get TOP dollar. If you are looking to purchase a home I will make sure that you get the best deal possible. Please contact me directly via phone or text at 303-817-6818.
Luba Jeltov
Associate Broker
Exit Realty Chery Creek
Direct: 303-817-6818
Email:
luba@exitrealtycherrycreek.com
www.lubasellsdenver.com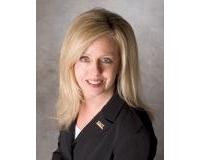 As a Full Time real estate agent for the past 23 years, Sheryll has helped hundreds of home owners in Colorado buy and sell their homes. Sheryll's easy going, no pressure style and her in depth knowl....