National Association of Realtors have some awesome ideas for adding some charm into a modern home. Don't miss it!
http://styledstagedsold.blogs.realtor.org/2016/03/07/add-some-victorian-style-into-a-modern-home/?utm_source=feedburner&utm_medium=feed&utm_campaign=Feed%3A+StyledStagedSold+%28Styled%2C+Staged+%26+Sold%3A+Entries%29
Now is the time to sell, call me for the path to reaching your real estate goals
Kevin Fletcherand is anDenverExpertReal Estate Advisorworking withExit RealtyCherry Creek.Kevinspecializes in helping Buyers, Sellers andInvestorswith real estate transactions in the Denver Metro Area. More specifically, I have intimate knowledge ofAurora,Centennial80015,Park Hill, Stapleton, City Park, and Baker Neighborhoods.Kevin Fletchercan also assist buyers looking for Fix and Flips, and rental properties. I willhelp with securing financing, investment analysis, rehab, and property management.To get an expert opinion on what your home is worth, or for a Buyer consultation, Call/Text or EmailKevin Fletcherat 303-818-4130, Kevin@exitrealtycherrycreek.com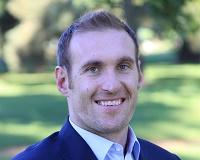 My name is Kevin Fletcher and I am a Denver native working with Exit Realty of Cherry Creek. I specialize in helping buyers, sellers and investors with real estate transactions in the Denver Metro Are....