TO GET YOUR REAL ESTATE LICENSE OR NOT TO GET YOUR REAL ESTATE LICENSE?
THAT IS THE QUESTION!
I have found that many real estate investors in Denver that look to do fix and flips struggle with the decision on whether they should get their license or not. I have compiled a list of Pro's and Con's and Personal Experiences to help people find an answer to this important question.
I have been a real Estate Investor for about 8 years doing all types of investing but mainly Buy and Hold and Fix and Flips. Originally I planned to get my license primarily to just get better return on my deals, but as I was going through the process of school for the license, I really started to get more interested in also being an agent on the side so supplement my investing income. It has been a blessing so far.

Pro's
Saving Brokers Fees on Your Deals - This is the reason most investors want to do get a RE License in the first place. I saved a lot more in my first purchase/sale with my license (14k) then it took me in money to go to school, get my license, and all the other fees for the first year which came out to about 3k total. If you account for a 6% +/- greater return on your investment, many deals become a lot more attractive. You can afford to do flips that others cant.


Supplementary Income - Now, with my license, I have worked with client purchases and sales, and have already made more this year with my license then with my investing. If you are waiting for a project to do, or a property to sell, there is time to work with clients in the lulls that flipping can create.

Understanding of the Process - Going through school was a blessing. I found there is a lot I should have known about the process of buying a house that my former agents never told me. Most agents say "just look over the contract and sign it" which can be dangerous. There was no way for me to fully understand these contract until I spent hours studying them. I know now to always go over the contract with my clients thoroughly for them to understand what they are getting into, and what are the ramifications.


Control From Start to Finish - With your License, you can buy, project manage, control timeline, design, problem solve and sell the the project. Its ultimate control, You will control every aspect from start to finish which makes it easier to get things done in a timely matter. There are less factors to derail aspects of the project.

Being in the Real Estate World/Networking - It has really been a help to my investing to be an agent because I am more in the RE world, so to speak. I meet agents buyers, sellers, investors, title companies, lenders, inspectors, contractors everyday which helps all aspects of my RE goals. That networking is huge. Also for leads on projects, The other day I just found a buyer for one property and they said they needed to sell their house, and it was in poor condition. It was owned free and clear, and it was an instant deal.

Con's

Liability Issues - The truth is, Yes, with a RE license you have more liability concerns. People will tell you its not worth the liability aspect of it, and going through school you will see why they worry. Real estate licensing school just prepares you for the test. The test is predominantly about RE Law, and laws that are broken have consequences. It will freak you out honestly, but after the test is over you will know how to navigate and act lawfully as an investor with a RE License. The main thing that's important to learn is Disclose, Disclose, Disclose... For us as investors Its all about disclosure of adverse material facts about the property. And above that, don't discriminate or lie. I have not ran into any liability issues and I don't plan to, and there are ways to "CYA" such as written disclosure, contracts, and honest dealings.

Control from Start to finish - Above I have this as a pro, but It can also be a Con. Having control from start to finish also means that all the risk and responsibility of any investment is on you. You have to be on top of the project, or you are the one who will bear the brunt of problems that may arise in any aspect of the deal. It can be too much to take on for some investors.
I hope this helps and good luck with your decision

Now is the time to sell, call me for the path to reaching your real estate goals

Kevin Fletcher and is a Denver native working with Exit Realty of Cherry Creek. Kevin specializes in helping Buyers, Sellers and Investors with real estate transactions in the Denver Metro Area. Within Denver, I have intimate knowledge of the Park Hill, Stapleton, City Park, and Baker Neighborhoods. Kevin Fletcher can also assist buyers looking for Fix and Flips, and rental properties. I can help with securing financing, investment analysis, rehab, and property management.To get an expert opinion on what your home is worth, or for a Buyer consultation, Call/Text or Email Kevin Fletcher at 303-818-4130, Kevin@exitrealtycherrycreek.com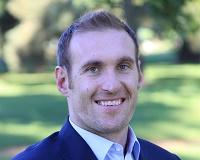 My name is Kevin Fletcher and I am a Denver native working with Exit Realty of Cherry Creek. I specialize in helping buyers, sellers and investors with real estate transactions in the Denver Metro Are....