Is it worth it? Only the homeowner can answer for sure, but experience has shown that many "For Sale By Owners" (FSBO) find the sales process is not as easy as they had hoped. Some make costly mistakes, while others are consumed by the process.
Before this happens to you, read on and consider the benefits you receive from working with a REALTOR.

1. ADVERTISING- REALTORS utilize proven market strategies that are refined on a regular basis to keep pace with changing markets

2. CONTRACT WRITING- REALTORS are familiar with the latest mandatory contracts and understand which forms are required in what circumstances.

3. GLOSSARY- REALTORS understand the language of Real Estate and can explain it to you.

4. MULTIPLE LISTING SERVICE- This is the most effective means of bringing together buyers and sellers.

5. NEGOTIATIONS- RELATORS remove the emotional and physical stress of negotiating the sale of your home by handling all price and contract negotiations on your behalf - keeping your best interest in mind at all times.

6. UNBIASED OPINION- Most home owners are very emotionally involved in the sale of their home - this emotion clouds objectivity and can prolong the sales process.

7. PROSPECTS- REALTORS have multiple sources of contacts (networks) that can produce potential buyers.

Should you decide that selling your home FSBO works best for you, please give me a call or drop me an email to request your FSBO First Aid Kit. This kit contains 18 check lists and other relevant information that you should know if you are considering selling your home yourself.
Ray Sage, REALTOR
EXIT Realty - DTC
RAY@EXITRealtyDTC.com
(720) 933-4729
www.DenverRealEstateByRay.com

Serving the South Denver communities of Englewood, Lone Tree, Centennial, Highlands Ranch and Littleton
Call or text Ray Sage at (720) 933-4729 for your complementary market analysis.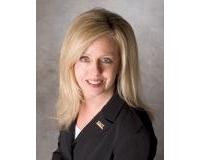 As a Full Time real estate agent for the past 23 years, Sheryll has helped hundreds of home owners in Colorado buy and sell their homes. Sheryll's easy going, no pressure style and her in depth knowl....