Squeaky Door Hinges
Spray a little WD-40 onto the hinges, moving the door back and forth to work in the lubricant as an alternate try rubbing the hinges with Vaseline.
Dusty Chandelier
First, Allow the fixture to cool. Wear a pair of white cotton gloves―one dry, one dampened with glass cleaner. Wipe each piece with the damp glove, then the dry one. (For crystal, use one part rubbing alcohol to three parts distilled water.)
Stained Tub
Combine equal amounts of cream of tartar and baking soda with enough lemon juice to make a paste. Rub the mixture into the stain with your fingers or a soft cloth. Let sit for a half hour, and then rinse well with water.
Scuffed Linoleum
Rub the spot with white toothpaste and a dry cloth or with an eraser. If that does not work, spray WD-40 on a towel and rub lightly, making sure to degrease the area afterward with liquid dishwashing soap and water.
Slamming Door
Soften the slam of a door by affixing a few pieces of peel-and-stick foam weather stripping around the doorstop. Don't cover the latch.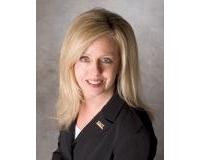 As a Full Time real estate agent for the past 23 years, Sheryll has helped hundreds of home owners in Colorado buy and sell their homes. Sheryll's easy going, no pressure style and her in depth knowl....