By Caitlin Hendee - Denver Business Journal
There are three Colorado cities where residents have it made — they have low crime rates, top-notch schools and low unemployment.
And those three communities are Highlands Ranch, Centennial and Broomfield which landed the Nos. 6, 13 and 25 spots, respectively, on Money Magazine's annual "Best Places to Live" report.
To compile its report, Money Magazine starts with all U.S. towns and cities with populations of between 50,000 to 300,000. It then analyzed cities based on a number of factors, including:
Predicted job growth.

Crime rates.

Ethnic diversity.

Home values.

Economic performance/tax rates.

Median household incomes.

Accessibility to health care, culture, strong public schools and sports.

Resident interviews (conducted by Money Magazine reporters).



Highlands Ranch — at No. 6 nationally — was noted for its exceptionally low crime rates, high-ranking schools and plentiful jobs. The fact that Charles Schwab located its Denver-area offices nearby, as well as the planned, $315 million hospital being built by UCHealth, were also mentioned in the report.
"Highlands Ranch is a bedroom community where residents sleep very well at night. In fact, they affectionately refer to their hometown, about 15 miles south of downtown Denver, as 'the bubble,' " Money Magazine said. "The bad news is that the sizzling job market has attracted an influx of new residents, who in turn have driven up real estate costs."
Highlands Ranch, with a population of 105,143, has a median home price of $410,000, property taxes of $2,466, an unemployment rate of 3.4 percent and an average commute time of 26 minutes.
"On the plus side: Highlands Ranch, a planned community, was founded in 1981, so the housing stock is relatively new," the report noted.
With a population of 107,569, Centennial — at No. 13 on the list — ranked especially high because of its job market. Money Magazine called out the numerous companies that reside there, including major Comcast operations, United Launch Alliance and Innovation Pavilion, the 80,000-square-foot startup incubator that provides co-working space for entrepreneurs.
"Centennial also makes it easy for residents to take advantage of Colorado's 300 days of sunshine," Money's report said. "The town offers more than 2,500 acres of open space and parks, including award-winning Center Park, with an amphitheater and kid-friendly splash pad."
Centennial's median home price is $374,500 with property taxes of $2,368. It's average commute time is 24 minutes and its unemployment rate is 3.8 percent. The city was also the first city selected to get TopGolf, a 65,000-square-foot golf-themed entertainment complex.
Money Magazine said Broomfield — at No. 25 nationally — was an "enviable location for both living and work" because of its proximity to the mountains and its more than 8,000 acres of open space and 281 miles of trail, as well as its rapidly growing job market.
"With such a strong job market, Broomfield is attracting new residents and building homes rapidly, causing some areas of town to look more like construction zones than neighborhoods," Money's report said. "Also, while many of Broomfield's schools receive top marks, overcrowding has become a problem in some locations."
Companies headquartered at the city's 963-acre business park Interlocken Advanced Technology Environment include Level 3 Communications and Vail Resorts.

Broomfield, with 63,676 residents, has a median home price of $365,000, property taxes of $2,590, a 26-minute average commute time and an unemployment rate of 3.6 percent.
Denver Colorado area real estate -- Darrick Kizlyk -- Realtor at EXIT Realty DenverTech Center and EXIT Realty Pikes Peak. Darrick Kizlyk is your relocation expert using his training in education, geography, and real estate for Denver, Colorado Springs, and the southern bedroom communities of Parker, Castle Rock, Larkspur, and Monument. Call me for all your sales needs or let me get you into the house of your dreams! Darrick Kizlyk 719-360-3935

You can also text Kizlyk to 85377 to get my mobile business card direct to your phone.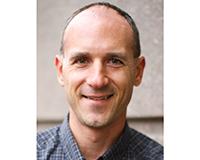 With 12 years in public education as a teacher and 3 years as a Realtor, I bring that background to help educate home buyers and sellers along the Front Range from Denver to Colorado Springs and up th....