It's that time of year again! National Tiny House Jamboree time! Last year over 40,000 people came to check out the three day event, and this year it should be EVEN BIGGER! There will be plenty of tiny-houses, different workshops, exhibits, educational seminars, speakers, food trucks, entertainment, and much more! We will have an EXIT booth there as well, so keep an eye out for some of our agents, and come say hi! This three day event is a must see, whether you are looking to purchase a tiny home, or just plain fascinated by these miniature homes. It'll be a weekend you won't want to miss!
When: Friday, August 5, 2016 at 9:00 AM - Sunday, August 7, 2016 at 6:00 PM
Where: In the open fields in front of Falcon Stadium, United States Air Force Academy
4900 Stadium Blvd. , Colorado Springs, CO 80840 - View Map
Learn More:
http://www.tinyhousejamboree.com/sponsors/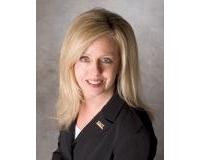 As a Full Time real estate agent for the past 23 years, Sheryll has helped hundreds of home owners in Colorado buy and sell their homes. Sheryll's easy going, no pressure style and her in depth knowl....