So before you take some friendly outside counsel as gospel, be sure to check it against our list of the worst mortgage advice people often give.
'Don't bother getting pre-approved for a mortgage'
Why you might hear this: Hey, you've barely begun shopping for a home! There's no need to get all serious about mortgages just yet. And besides, a mortgage pre-approval isn't real anyway— your application isn't reviewed by an underwriter, so it's no guarantee you'll get approved for a mortgage later. So why bother?
Why it's bad advice: While a pre-approval might not be "official," it will help you avoid major problems down the road.
"Getting pre-approved by a bank is one way to avoid the heartbreak that comes from falling in love with a house you can never buy," says Maryalene LaPonsie of MoneyTalks. "It may also give you an edge if there are multiple offers for the same property. A seller will feel more confident selecting a bid from someone with a mortgage pre-approval rather than a person who hasn't even begun the process."
For full article: http://www.realtor.com/advice/finance/bad-mortgage-advice/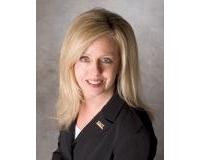 As a Full Time real estate agent for the past 23 years, Sheryll has helped hundreds of home owners in Colorado buy and sell their homes. Sheryll's easy going, no pressure style and her in depth knowl....